Trail Highlights:

Panoramic views; historic context
Round-trip Distance:
8.00 miles / 12.90 km
Location:
Mount Si Natural Resources Conservation Area,
Snoqualmie Pass / Snoqualmie Valley, Washington Central Cascades

Ancestral lands of the Snoqualmie
Directions:
From east- and westbound Interstate 90, take Exit 32

From Exit 32, turn left from eastbound/right from westbound onto 436th Ave. SE and proceed 0.50 miles/0.80 km

Turn left onto SE North Bend Way and proceed 0.30 miles/0.50 km

Turn left on SE Mt. Si Road and proceed 2.30 miles/3.70 km

Turn left into parking lot, indicated by a small sign
Required Pass:
Discover Pass or equivalent for state recreation sites
Additional Trail Info:
Washington Trails Association
Washington Department of Natural Resources
---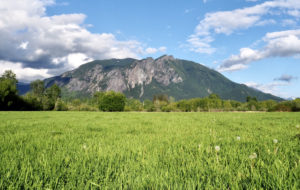 East of Seattle's greater metropolitan area, q̓əlbc̓, also known as Mount Si, rises as the first of many Cascade peaks to come.  Its trail climbs steadily and steeply through deep woodland shade until it reaches the rocky, often windswept summit with views stretching down the Snoqualmie River Valley to the skyscrapers of Bellevue and Seattle, Washington, the glimmering waters of Puget Sound, and the snow-tipped peaks of the Olympic Mountains beyond.  For many locals, Mount Si is the standard comparator for other hikes and, given its rigorous elevation gain (3,150 feet/960 meters in 4.00 miles/6.40 km), is used by many to build endurance while training to ascend higher peaks.  In addition, this craggy alpine summit's close proximity to urban areas (only 32.00 miles/51.00 km from Seattle, Washington) renders Mount Si a popular hiking destination.  Come early and be prepared to appreciate the company of others or try hiking this local favorite on a less-crowded weekday.
To vary your route and enjoy a bit more solitude (and distance), try either the Douglas Fir Trail or the Old Si Trail that branch from Little Si's Boulder Garden Loop and connect to Mount Si's main trail at various points.  Vary it further by detouring onto Mount Si's Talus Loop, which provides alternate routes to the summit and to nearby Mount Teneriffe and Teneriffe Falls.  (Check out the "Mount Si Trail Map" link on the Washington Department of Natural Resources site above for a great map of the trail network around Mount Si and its surrounding natural resources conservation area.)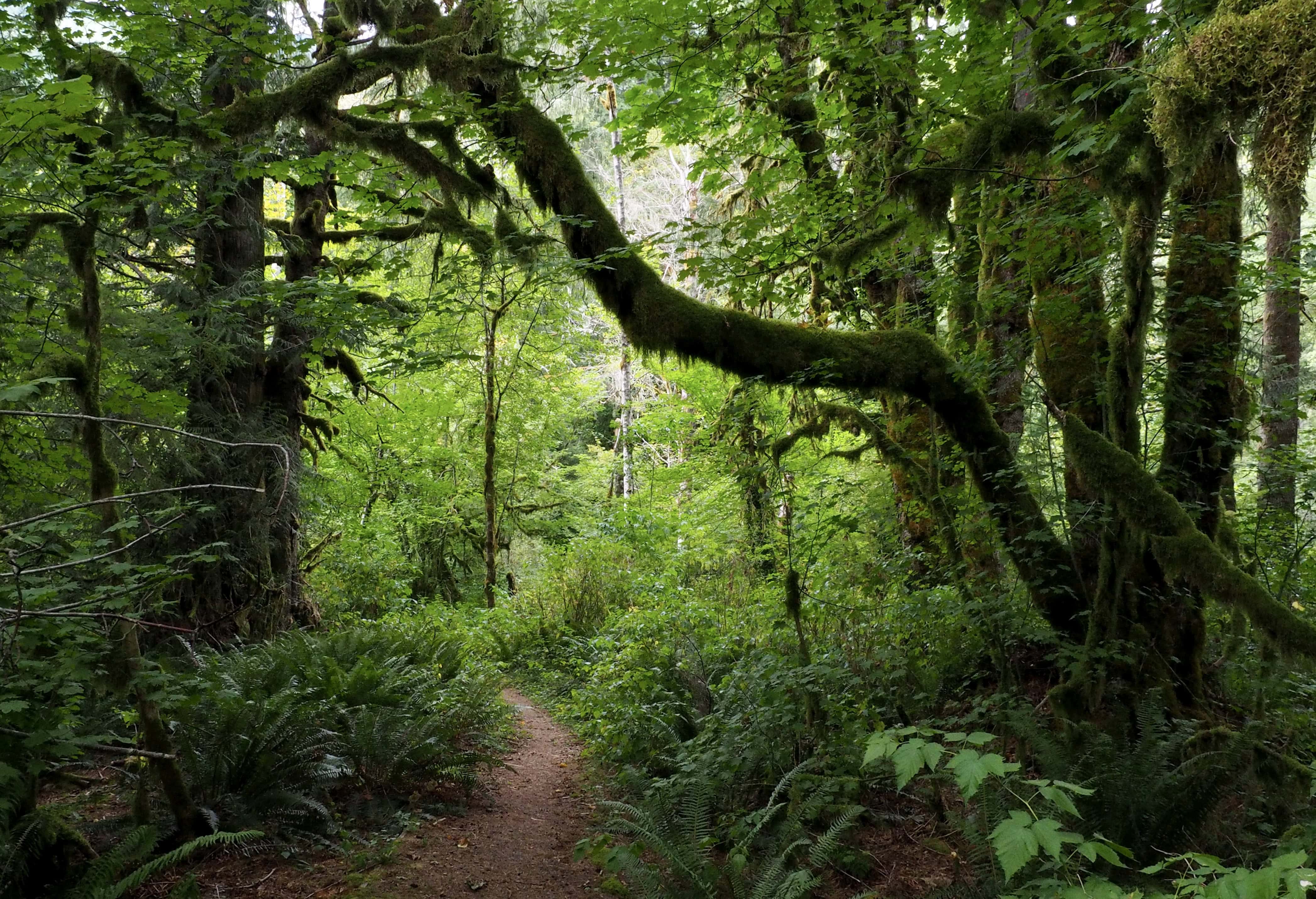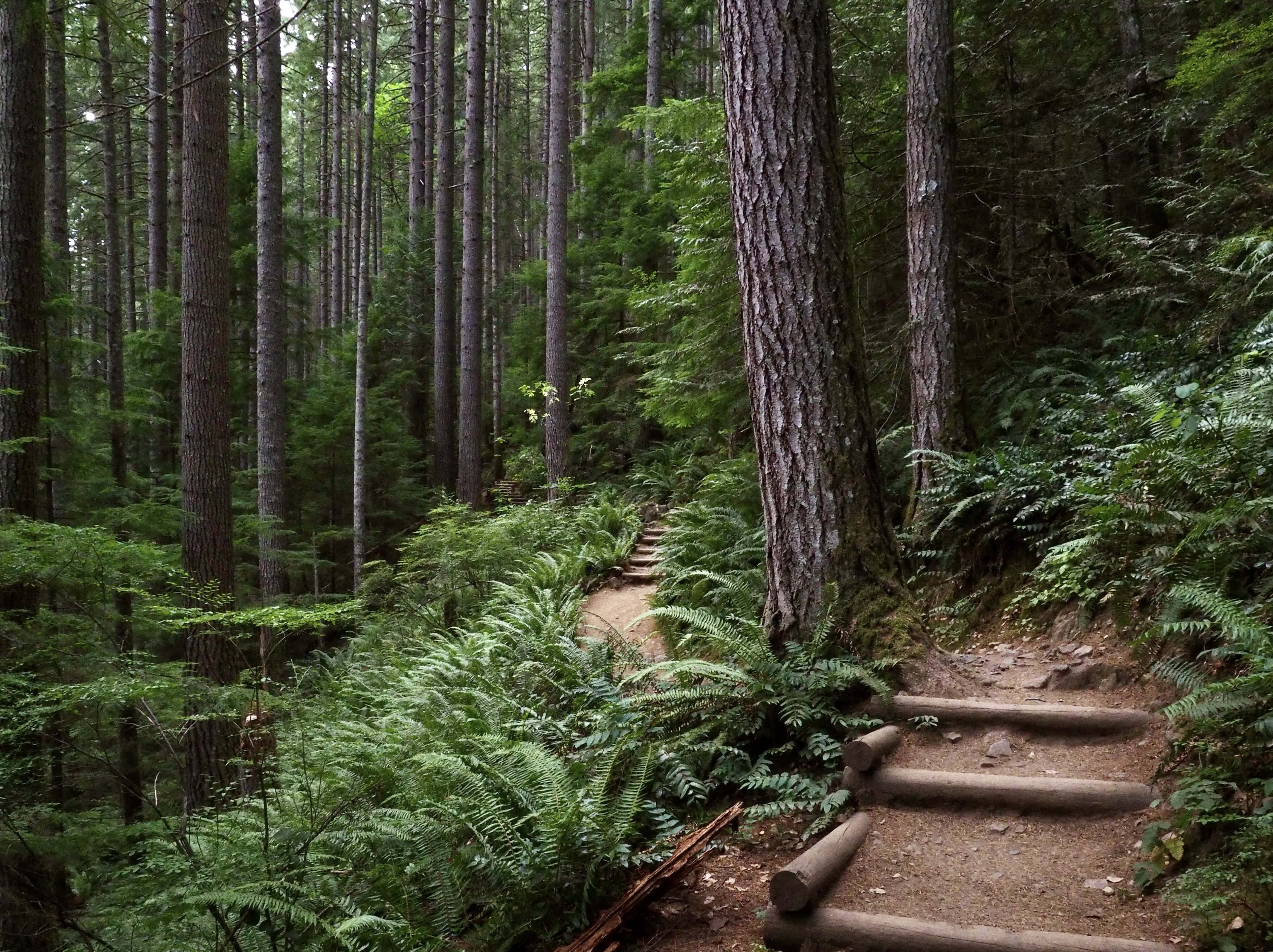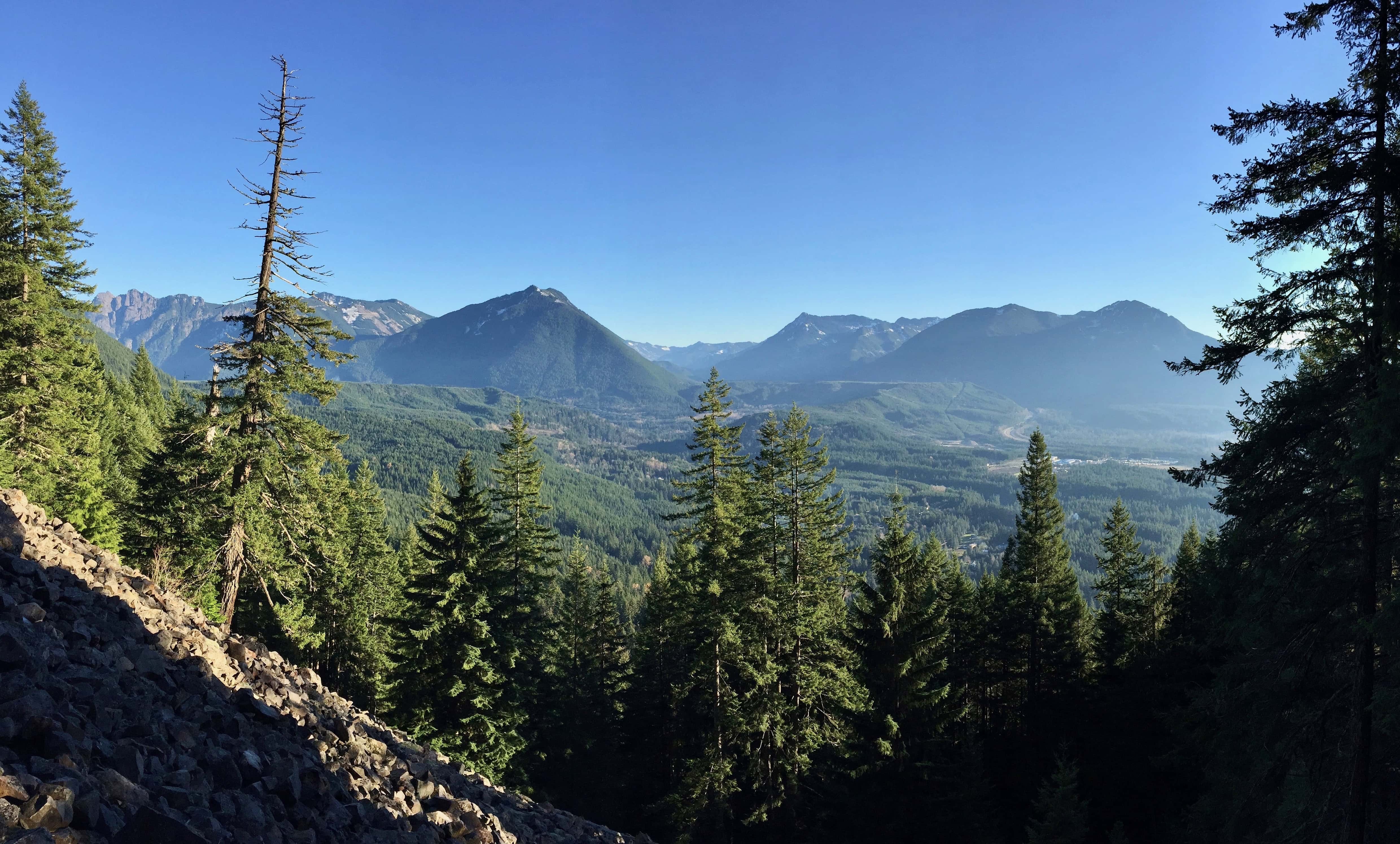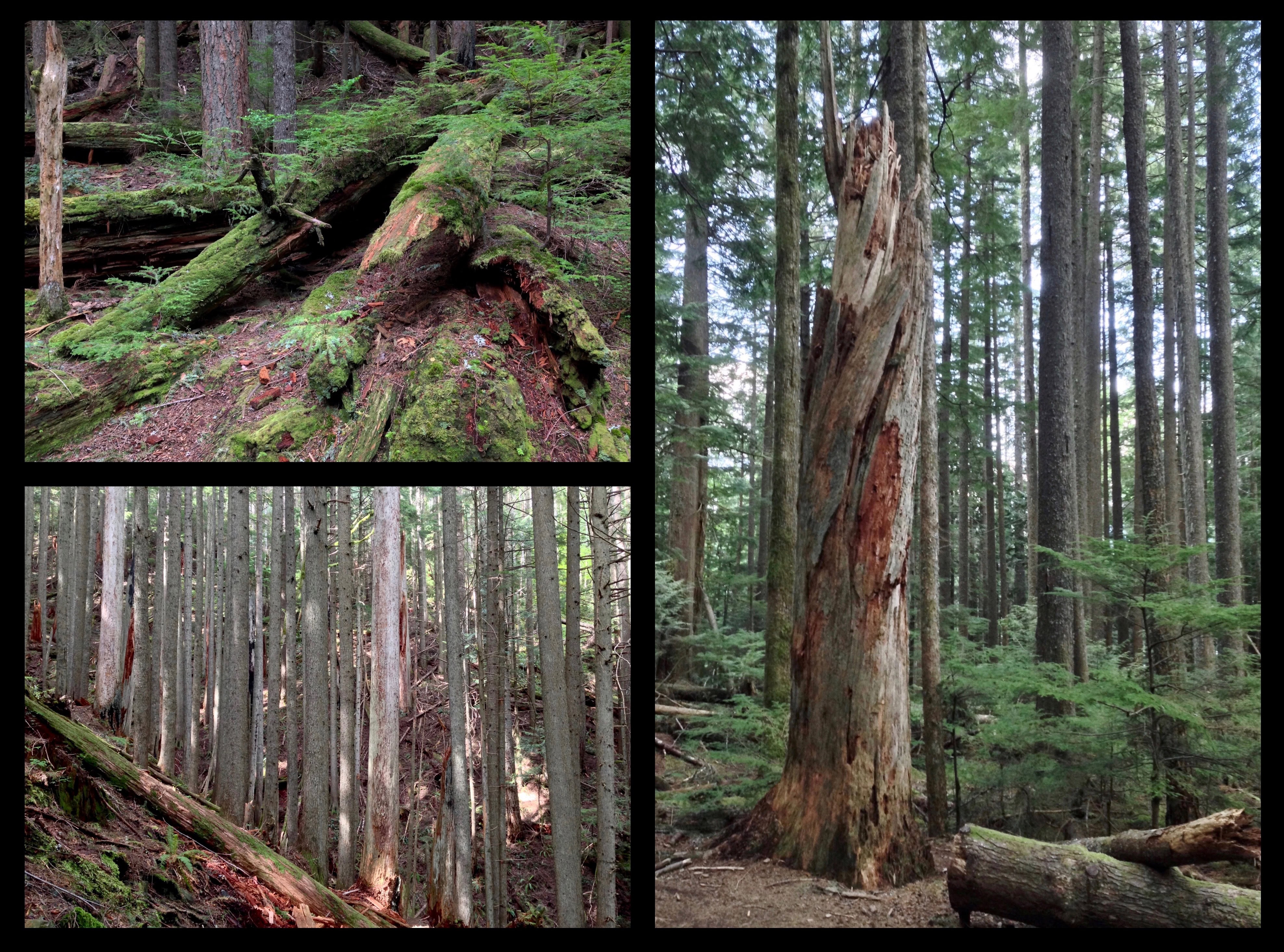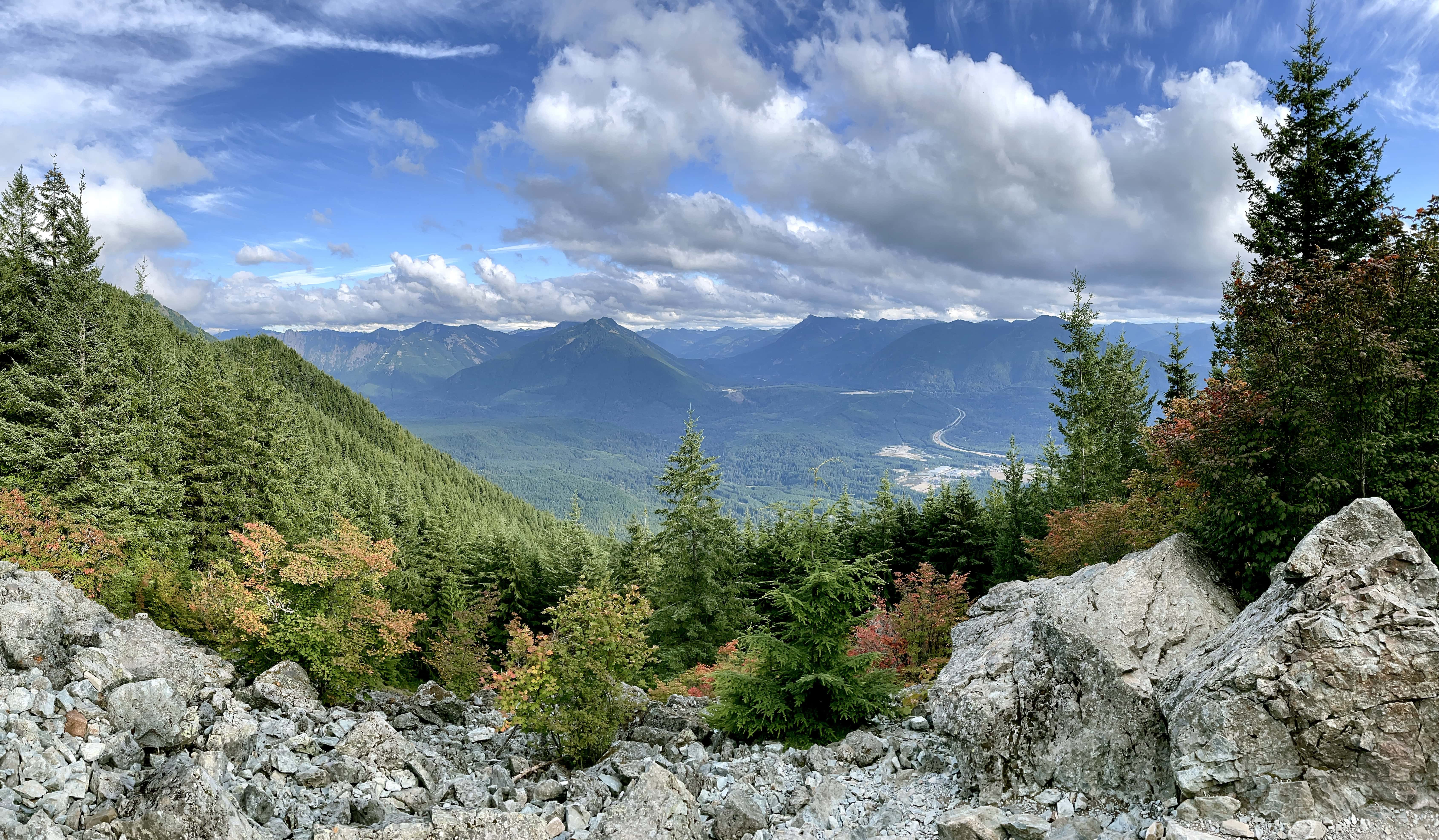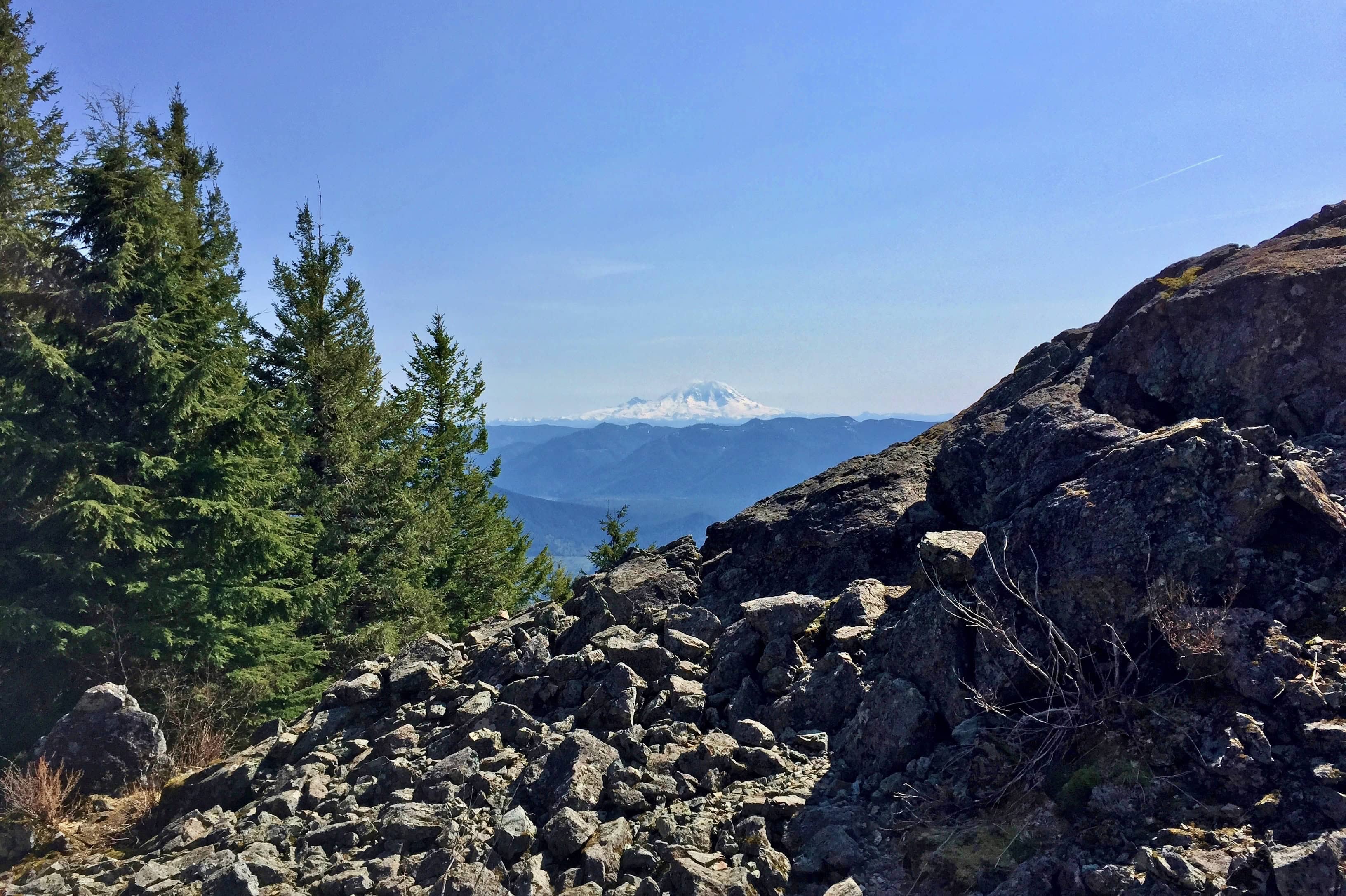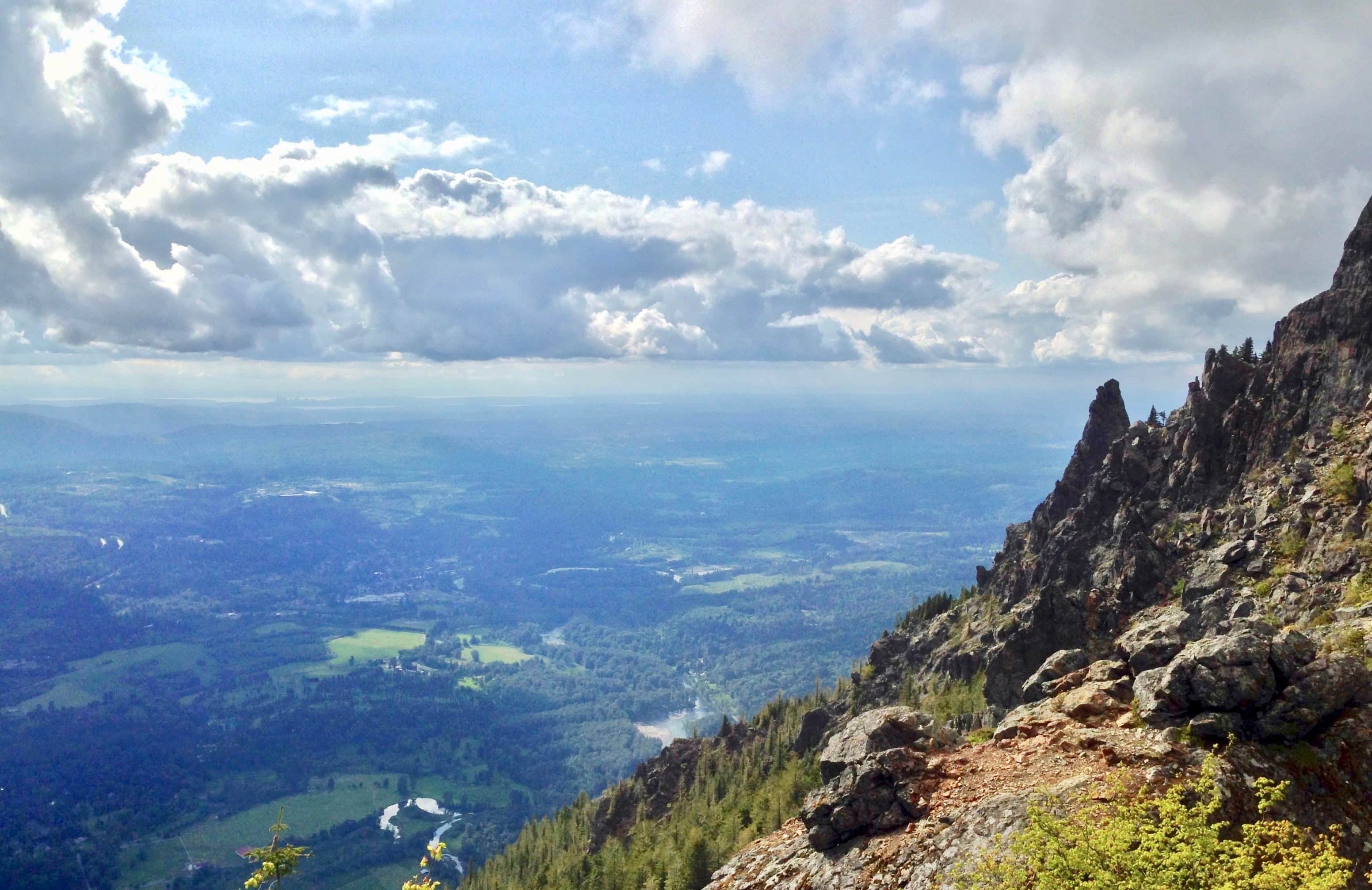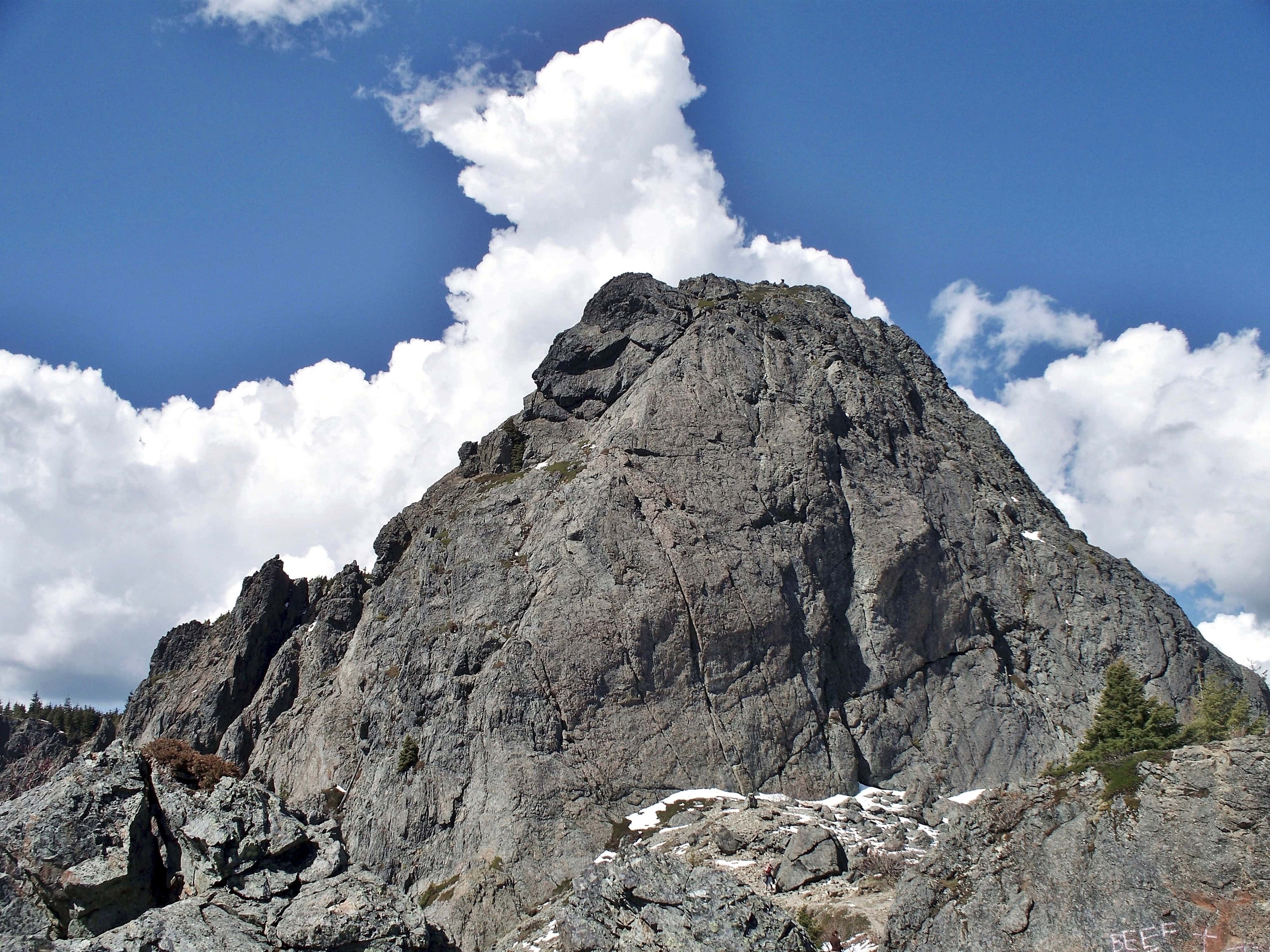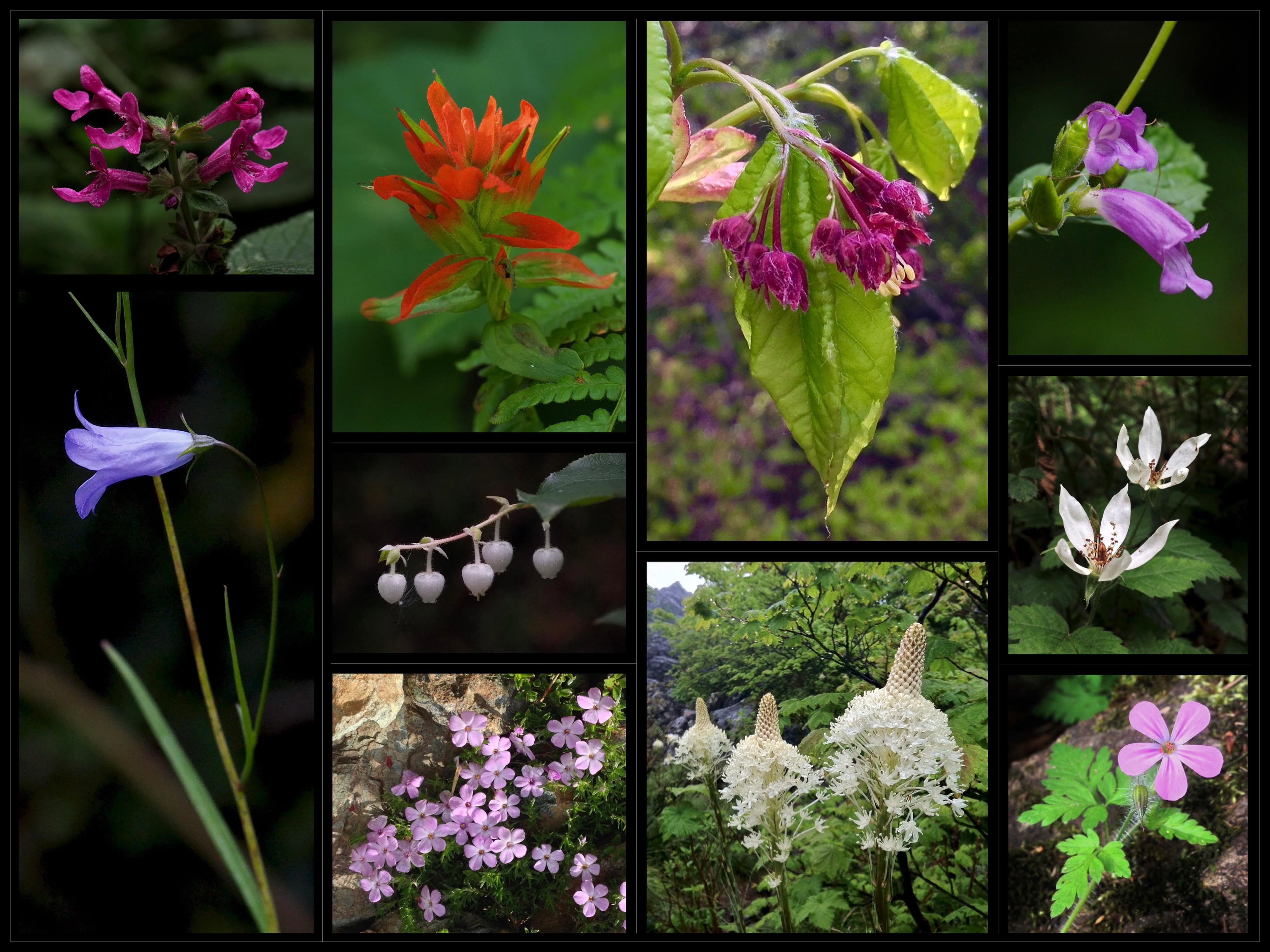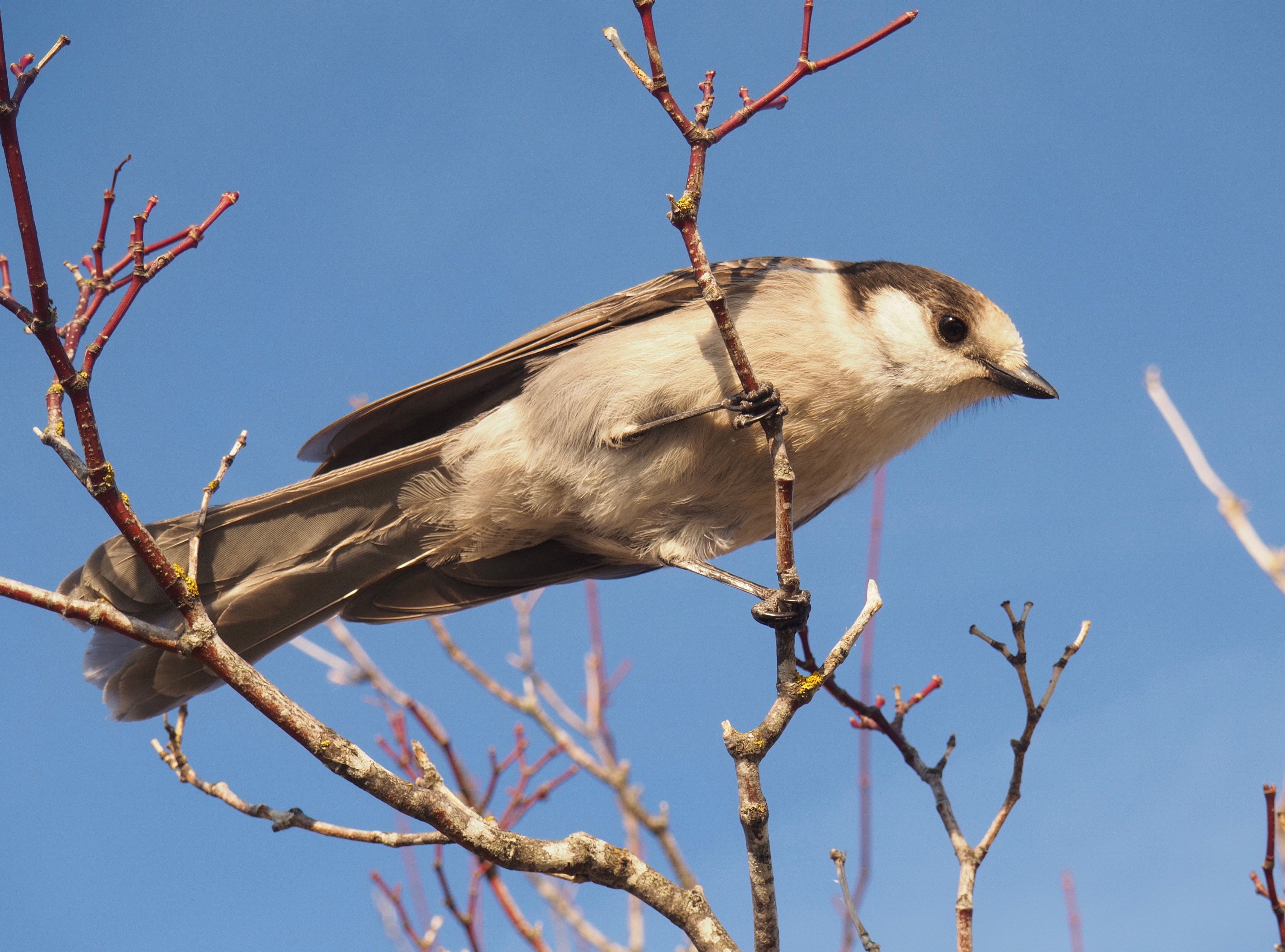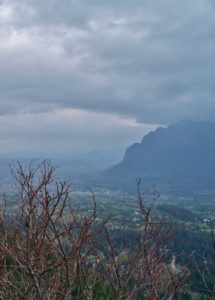 To the Native American Snoqualmie ("people of the moon"), q̓əlbc̓ is the body of the moon god Snoqualm, who was the keeper of fire and fire-making tools.  Known for their resourcefulness and stealth, Fox (or, in some versions of the myth, Beaver) and Blue Jay stole the fire and tools.  On their way back down to Earth, they inadvertently spilled the fire in the sky, which continues to burn as the Sun.  They gave the fire-making tools to humankind.  Snoqualm perished in a fall to Earth while attempting to retrieve his property and his visage is still said to be visible in profile near the summit.
Mount Si's English name derives from that of a local European settler, Josiah "Uncle Si" Merritt.  The mountain also served as the backdrop for the 1990s television series Twin Peaks.