Homebound? Use the time to check out HesperosFlown's favorite resources to help plan your next outing or learn more about past discoveries.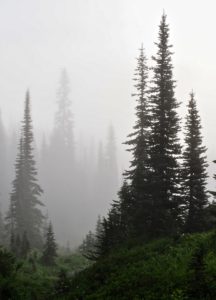 Click below to explore by topic:
---
TRAIL GUIDES
Washington Trails Association
A comprehensive on-line guide to trails throughout Washington, including lists of ADA-accessible trails and other variously accessible trails
ProTrails
A guide to select hiking, biking, and running trails in eleven states, including Washington
Washington State Parks, ADA Recreation
An interactive guide to state parks with accessible features, including hiking trails
Accessible Nature
A guide to trails accessible to those of varying abilities in Washington and many other states
---
SAFETY AND PREPARATION
WILDERNESS EDUCATION
National Park Service
A guide to safely enjoying national parks (and any outdoor areas) in any season, with tips on how to prepare and what to carry (including the "Ten Essentials" recommended in most hiking resources)
Washington Trails Association
The same organization that provides the state's well-known trail guide also provides considerable on-line information about outdoor preparation and safety for hikers, including a number of "how-to" pages
The Mountaineers
A non-profit organization that promotes outdoor recreation through organized activities and educational courses
Leave No Trace
A guide to seven widely recognized principles for enjoying the outdoors sustainably and in a manner respectful to the environment, wildlife, and other hikers
WILDLIFE SAFETY
Washington Department of Fish and Wildlife
An on-line resource with detailed information on many species of Washington wildlife, including their individual habits and what to do if one encounters them
WEATHER, AVALANCHE, AND WILDFIRE INFORMATION
Northwest Avalanche Center
An on-line resource for daily updates on western Washington and northwest Oregon mountain weather and avalanche conditions, as well as courses on avalanche awareness and safety
Northwest Interagency Coordination Center (NWCC)
An on-line source of information on the current locations and status of wildfires in Washington and Oregon
---
THE GREAT OUTDOORS
PUBLIC LANDS IN WESTERN WASHINGTON
Western Washington's vast wilderness resources are a patchwork of public lands administered by various federal, state, tribal, and other agencies for a range of purposes, often unknown to those who use them.  Their websites contain a wealth of information about their features, conservation, history, and public access (including identification of a number of variously barrier-free trails).
NATIONAL PARKS
Western Washington is home to three national parks that provide public access to landscapes as varied as ocean beaches, temperate rainforests, and glaciated peaks while also conserving the wildlife, habitat, and archeological sites they encompass.
Mt. Rainier National Park
A park surrounding Western Washington's iconic landmark that offers many opportunities for hiking the volcanic peak's unique montane and alpine environments, ranging from one of the last remnants of North American inland rainforest to snowy expanses beyond the treeline
North Cascades National Park Complex
A group of variously designated public lands straddling Washington's North Cascades and managed by the National Park Service to protect a significant swath of biodiverse ecosystem while providing outdoor recreational activities with minimal impact to the environment
Olympic National Park
A park (and United Nations World Heritage Site and International Biosphere Reserve) at the heart of the Olympic Peninsula that spans rugged beaches, vast temperate rainforests, hot springs, and snowy peaks with focus on conservation, science, and outdoor recreational opportunities
NATIONAL FORESTS
National forests are vast tracts of public lands managed by the federal government for a broad range of uses, including conservation, recreation, resource extraction, and livestock grazing.  Most also contain smaller subdivisions with more restricted uses, such as national monuments, wilderness areas, and research natural areas.  Expand the links below to learn more about those in Western Washington.
Gifford Pinchot National Forest
The national forest that spans the west side of Washington's South Cascades up to Mt. Rainier National Park and preserves several distinct types of ecosystem in seven wilderness areas and one national monument
Show More
Mt. Baker-Snoqualmie National Forest
The national forest that encompasses the west side of the Cascades between Mt. Rainier National Park and the Canadian border, almost half of which is preserved in nine wilderness areas and one research natural area
Show More
Okanogan-Wenatchee National Forest
The national forest that covers the eastern flanks of Washington's North and Central Cascades, over half of which is preserved in eight wilderness areas
Show More
Olympic National Forest
The national forest that rings much of Olympic National Park and preserves habitat in five wilderness areas
Show More
NATIONAL WILDLIFE REFUGES
National wildlife refuges differ from other federal public lands in prioritizing wildlife conservation over all other uses, although some, such as those listed below, provide significant access for hiking and wildlife viewing.
Billy Frank Jr. Nisqually National Wildlife Refuge
A migratory bird refuge near the Salish Sea's southern tip with over 4.00 miles/6.40 km of trails and boardwalks that trace the Nisqually River's transition from freshwater to Puget Sound tideflats through a unique, brackish estuary
Dungeness National Wildlife Refuge
A refuge for migratory birds and coastal wildlife where the Olympic Peninsula's Dungeness Spit arcs into the Strait of Juan de Fuca, affording up to 11.00 miles/17.70 km of hiking opportunities
STATE PARKS AND CONSERVATION AREAS
Washington state parks and natural resources conservation areas variously provide for both public access and conservation of nature, resulting in some, like the following, that provide excellent hiking opportunities.
Moran State Park
A large, mixed-use park on Orcas Island offering over 38.00 miles/61.00 km of hiking, cycling, and equestrian trails featuring old growth forest, several lakes, waterfalls, and a panoramic view from atop Mount Constitution
Olallie State Park
A large, mixed-use park in the South Fork Snoqualmie River Valley with trailheads for several hiking destinations
Wallace Falls State Park
A large, mixed-use park in the Skykomish River Valley with hiking access to two lakes and a series of massive waterfalls
Middle Fork Snoqualmie Natural Resources Conservation Area
A preserved tract along the Middle Fork Snoqualmie River that connects other protected areas with contiguous, undisturbed habitat and also provides numerous hiking opportunities
Morning Star Natural Resources Conservation Area
A preserved area above the Stillaguamish River Valley that protects unique habitat and species (potentially including grizzly bears and gray wolves) in the North Cascades while also affording several backcountry hiking opportunities
Mount Si Natural Resources Conservation Area
A preserved swath on the edge of the Cascades nearest the greater Seattle, Washington metro area that protects not only popular hiking destinations, but also habitat for various species including mountain goats
Rattlesnake Mountain Scenic Area
A mixed-use tract just east of the greater Seattle, Washington metro area that preserves the Interstate 5 corridor's visual appeal, protects wildlife, and provides easily accessible hiking opportunities to the nearby urban communities
CONSERVATION
A number of private Western Washington organizations partner with the local public to protect the environment and strengthen communities through conservation, sustainable resource management, education, and individual and corporate volunteer opportunities.
EarthShare Washington
A one-stop site to identify and connect with over sixty conservation organizations, many of which operate in Washington, to promote environmental protection, conservation, education, and sustainability
Cascade Forest Conservancy
A non-profit organization that works to preserve forest habitat, protect wildlife, and lessen impacts of climate change in the Gifford Pinchot National Forest, including the Mt. St. Helens National Volcanic Monument
Great Peninsula Conservancy
A non-profit organization that works to conserve the Kitsap Peninsula's varied natural habitats, rural landscapes, and community greenspaces
Mountains to Sound Greenway Trust
A non-profit organization that works to preserve the natural lands that straddle the Cascades along the greater Snoqualmie Valley and the Upper Yakima Basin and maintain their unique connections to the region's urban areas and communities
Nisqually Land Trust
A non-profit organization that works to conserve and sustainably manage the Nisqually River watershed from its source at Mt. Rainier's Nisqually Glacier to the Billy Frank Jr. Nisqually National Wildlife Refuge at its mouth
North Olympic Land Trust
A non-profit organization that works to maintain healthy habitats for plants, animals, and humans, sustainable use of resources, and the aesthetic beauty of the northern Olympic Peninsula
INDIGENOUS ANCESTRAL LANDS
Our great outdoor spaces are the ancestral lands of the First Peoples who have inhabited them since long before the arrival of non-indigenous settlers with vastly differing cultures and ideals of land use.  To ensure an inclusive community for the earliest members of our society, it is important to recognize First Peoples' stewardship and ongoing cultural and spiritual connection to the lands we now share in common.  One way to start is by simply acknowledging that the places where we live, work, and, yes, hike are the ancestral lands of the specific First Peoples of those places.  (For more information on indigenous land acknowledgement, see HesperosFlown's post, "Land Acknowledgement: Social Justice Where Hiking Trails and Social Media Meet.")
Native-Land.ca
A guide to identifying and acknowledging indigenous ancestral lands in North and South America, Australia, New Zealand, the Caribbean, and elsewhere, including an interactive map, links to websites for individual indigenous communities, and a companion smartphone app for North America
---
IDENTIFICATION OF TRAILSIDE FEATURES
PLANTS
Washington Native Plant Society
A guide to Washington native plants by an organization dedicated to their appreciation and conservation
WTU Image Collection
A guide to plants and lichens of Washington, developed by the University of Washington Herbarium
Pacific Northwest Wildflowers
A comprehensive print and on-line guide to Pacific Northwest wildflowers
Washington Wildflowers
A Washington-specific smartphone app companion to Pacific Northwest Wildflowers
Flora and Fauna Northwest
An guide to Pacific Northwest wildlife, focusing on wildflowers and other plants
Wildflowers West
A guide to identification and traditional indigenous use of western North America's wildflowers
Native American Ethnobotany
A searchable database of plant-derived foods, drugs, dyes, and fibers of Native American peoples
Native Orchids of the Pacific Northwest and the Canadian Rockies
A photographic record of native Cascadian orchids, including comparisons of subtle differences in species across varieties and habitats
The Gymnosperm Database
An on-line guide to identification of conifer trees and related plants
HesperosFlown | Flora
Finally, check out HesperosFlown's own profiles of select Western Washington wildflower species
BIRDS
Cornell Lab of Ornithology
A guide to identification of North American birds
iBird Pro
Smartphone apps for field identification of North American and Hawai'ian birds
MOUNTAINS
PeakVisor
An on-line and smartphone app for identification of mountain peaks from any vantage with digital, interactive maps
WATERFALLS
Northwest Waterfall Survey
A guide specifically dedicated to waterfalls in Washington, Oregon, and Idaho, with directions to trailheads and waterfalls, information about specific waterfalls, and waterfall photography tips